Decorators Hyderabad
Sugar-Candy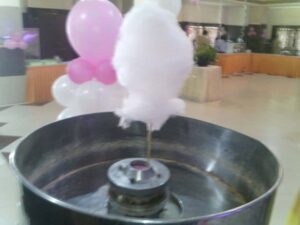 Decorators Hyderabad making of the Sugar-candy is enough to engage the kid's attention! The huge spinning utensil, the fine threads of sweet, sweet sugar wrapping themselves around the clean stick, and finally the candy itself, which appears as if it appeared out of thin air, always makes the kids' eyes go wide in wonder! Kids enjoy the process of making sugar-candy, as much as they love to eat it. It is also a good chance for the adults to revisit their childhood. This item is guaranteed to remain a sweet memory among the kids and adults, who savour it, alike.
For more information you can contact us.
You can follow us on Facebook.